CAROLE EISENMENGER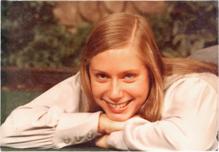 COOKEVILLEŚMemorial services for Carole Eisenmenger, 55, of Cookeville, will be held Tuesday, October 6, at 12 noon at the United Church of Cookeville, where she was a member, the Reverend Paige Pearson officiating.
Mrs. Eisenmenger died Thursday, October 1, 2009, at Cookeville Regional Medical Center. She was born July 31, 1954, in Passaic, NJ, to George Fekete and the late Nancy Holmberg.
Carole received her B.S. in Music Performance and Music Education from Montclair State University, NJ, in 1976. She studied clarinet with Kalmen Opperman of New York City, was a music educator, professional musician, former member of the New York Philharmonic Orchestra, and an Archive Specialist at Yale University.
Mrs. Eisenmenger was also a computer programmer, trained and certified by the Chubb Insurance Group Institute. Accompanying her husband in ministry to Cookeville, she worked at Tennessee Technological University. She was a member of the Cookeville Camarada, Recorder Ensemble, Master Singers, and Jersey Skylands Labrador Retriever Club. She bred show dogs and won numerous awards for English horse riding. Carole devoted her latter life to her family and the ministry of Jesus Christ.
Mrs. Eisenmenger is survived by her husband of 33 years David John Eisenmenger, whom she married August 28, 1976 in Clifton, NJ; two daughters and one son-in-law, Andrea Kim Eisenmenger (28) who is currently teaching English in the United Arab Emirates, Kristin (25) and Lt. Andrew Stevens of Philadelphia, PA; two brothers and one sister-in-law, Richard Fekete of Fort Mill, SC, Gary and Laura Fekete of Byram, NJ; and one sister, Joanne Fekete of San Jose, CA. In addition to her mother, she was preceded in death by an infant brother.
The family will receive friends following the church service. Memorial contributions may be made to the United Church of Cookeville 502 Gould Drive Cookeville, TN 38506 or The American Cancer Society 735A Humble Drive Cookeville, TN 38501.
Hooper Huddleston & Horner Funeral Home is in charge of arrangements. (931)526-6111. Please share your thoughts and memories at www.hhhfunerals.com.