Welcome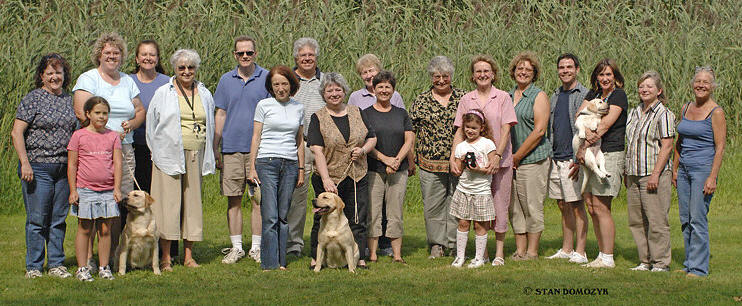 Welcome to the Jersey Skylands Labrador Retriever Club, Inc. Home Page. We have included lots of information about our club, members and activities. Our membership is open to all who wish to promote the interests of the breed and like to participate in a wide range of activities with their Labradors.
Jersey Skylands Labrador Retriever Club, Inc. was founded as a non-profit organization in 1992 and serves the northwestern New Jersey, eastern Pennsylvania and southern New York region. The Club was formed by dedicated breeders, exhibitors, trainers and owners of the Labrador Retriever breed. Our members strive to maintain and improve all facets of the Labrador through careful screening and selection of all breeding stock.
Our goals are to produce sound, intelligent, good looking dogs capable of functioning in the home, field, show ring or as service dogs; to secure safe, loving environments for them during their lifetimes; and to sponsor training and competitive events that encourage owners to spend time with their dogs.
All members have agreed to support or participate in club sponsored activities and to abide by the club's Code of Ethics.
Members are welcome from within and outside of the United States.
The club provides a Puppies and Adult Dogs Available Service to help match quality Labrador puppies and older dogs with loving, responsible homes.
JSLRC is an AKC licensed club, an area club of the Labrador Retriever Club, Inc. (the AKC parent club of the Labrador Retriever in the United States) and a member of the New Jersey Federation of Dog Clubs.
We sponsor Back to Back Specialty Shows at the Newton Kennel Club shows,
fun field training days, specialty match shows, educational meetings and booths, health clinics and many other activities.
Anyone interested in membership or club activities, please stop by our membership page and
events calendar for more information.
JSLRC, Inc. is a member club of the





American Kennel Club ~ Labrador Retriever Club ~ NJ Federation of Dog Clubs
---